We are heading towards a new science of information, the science of life, multiversal immersive neuroscience, depth psychology, deep ecology, life-primed physics, and consciousness-primed biology with an entirely new Worldview that simultaneously accommodates the science, humanity, and the spirit.
This wide-ranging and highly-acclaimed volume brings together 25 of his essays written over the last 40 years. Among the significant thinkers featured here are many who have shone their light on his path, and which can provide enriching nourishment for readers on their own life journeys. The essays explore philosophy, meaning and spirituality; consciousness, death and transformation; and responsibility, ethics and society - all themes central to the Scientific and Medical Network, with which David has been associated for over 35 years and for whose journal, Paradigm Explorer, he has reviewed over 150 books a year. As such, these perceptive and illuminating essays explore the nature of life and death, questions of meaning and purpose, and the challenge of how we can live more harmoniously together. David hopes that readers will be inspired, as Albert Schweitzer put it, in our common task 'to become more finely and deeply human.'
Fascinated by the mysterious power of human intention to make things happen? Discover its real-world applications by exploring the breakthrough research of psychoenergetic science.
Several modern scientific disciples arrive fast in exhausting the one-sided mechanical and reductionistic thinking that were established upon. Biological Evolution is discussed as such an example here.
During the last twenty years or so, the investigation of fundamental aspects of complex systems in connection with the observer's participatory role in determining their understanding brings forth a novel perspective in science.
We proposed in the mid 1990's that consciousness depends on biologically "orchestrated" coherent quantum processes in collections of microtubules within brain neurons, that these quantum processes correlate with, and regulate, neuronal synaptic and membrane activity, and that the continuous Schrödinger evolution of each such process terminates in accordance with the specific Diósi–Penrose (DP) scheme of "objective reduction" ("OR") of the quantum state.
After nearly half a decade of transpersonal psychology, to be precise 43 years after the foundation of the Journal of Transpersonal Psychology that gave the nascent movement an academic and scholarly appearance, it seems about time to pause and ask: What has the movement of transpersonal psychology really achieved?
The subtitles of these books are significant in referring to a spiritual vision for modern man and the integration of experiment with experience in arriving at a coherent worldview. Both Max and Peter epitomised the Network approach of balancing rigour with openness, and indeed it was Peter who invited Max to join the Network after the initial meeting recommended writing letters to possible members.
At all stages, it is important to let go of fear and anger resulting in accumulating pain and leading to energetic instability. Richard shows how management of the emotions is a key in this respect, although the fulfilment of the ego's needs and the soul's desires is even more critical.
John Casey gives a magisterial overview of the Western eschatological tradition – death, judgement, heaven and hell – providing sympathetic and lucid summaries of a vast range of different and at times conflicting sources that is a real pleasure to read.
There is no doubt in my mind that the book is a seminal one for philosophy of science and should be much more widely known in the field. It consists of five parts, namely metaphysics beginning with Aristotle, anti-metaphysics, the existence of God, the metaphysics of Kant, and causation.
The author is surely correct in describing the collaboration between Krishnamurti (1895-1986) and David Bohm (1917-1992) as uncommon, since, as he points out, most collaborations take place within the same discipline. There is no doubt that they were both men of genius, deeply concerned with the human situation, its limitations and prospects.
The book is grounded in inter-spirituality and endorsed by Ravi Ravindra with its deeper exploration of the spiritual transformative journey, which is the primary purpose of religion – hence the term interspiritual rather than interreligious dialogue.
The future is uncertain; this is true for the nature we describe and this is true on the level of our own existence. But this uncertainty is at the very heart of human creativity. Time becomes 'construction' and creativity a way to participate in this construction.
Reverting to the primacy of mind and consciousness, as espoused by Planck and many other pioneering scientists, it is showing is that universal mind, articulated as digitised information and represented as dynamic and relational patterns and processes of semiotic information, literally in-forms the formation of our Universe.
The question is: How can scientific research on NDE help us to understand more about the mystery of the mind-brain relationship? By asking this and other questions about consciousness my interest started in NDE research.
Esoteric knowledge has been saying these things for a very long time.
Marcelo Gleiser, a 60-year-old Brazil-born theoretical physicist at Dartmouth College and prolific science popularizer, has won this year's Templeton Prize. Valued at just under $1.5 million, the award from the John Templeton Foundation annually recognizes an individual "who has made an exceptional contribution to affirming life's spiritual dimension".
This paper is in three parts. In this Part One, the randomness displayed by quantum objects is explored. The notion of quantumhood is then introduced. It refers to a kind of "wave wholeness" of elementary particles that, most significantly, turns out to be necessary to sustain nature's consistency. When this quantumhood is in danger of being lost, a wave collapse, or quantum jump, is in order.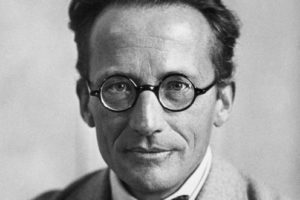 I am very astonished that the scientific picture of the real world around me is very deficient. It gives us a lot of factual information, puts all of our experience in a magnificently consistent order, but it is ghastly silent about all and sundry that is really near to our heart that really matters to us. It cannot tell us a word about red and blue, bitter and sweet, physical pain and physical delight; it knows nothing of beautiful and ugly, good or bad, God and eternity. Science sometimes pretends to answer questions in these domains but the answers are very often so silly that we are not inclined to take them seriously.
Reality is what we take to be true. What we take to be true is what we believe. What we believe is based upon our perceptions. What we perceive depends upon what we look for. What we look for depends on what we think. What we think depends on what we perceive. What we perceive determines what we believe. What we believe determines what we take to be true. What we take to be true is our reality.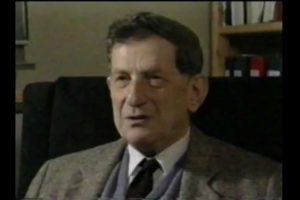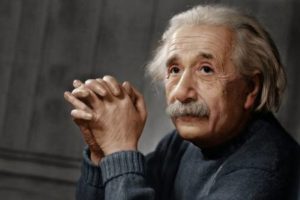 Knowledge of the historic and philosophical background gives that kind of independence from prejudices of his generation from which most scientists are suffering. This independence created by philosophical insight is—in my opinion— the mark of distinction between a mere artisan or specialist and a real seeker after truth.
A list of more than two hundred well-known intellectuals - scientists, thinkers, writers, and artists of various kinds - who took the possibility of psychical phenomena seriously.
Author George Ritchie speaks with Joan Rivers regarding his near-death experience and what he was shown while declared dead for nine minutes. https://www.youtube.com/watch?v=2iqh8XB5k2w
iDigital Medium's team and contributors "share a common interest - to water the "plant" of human consciousness and watch as it blossoms into a beautiful flower."
In this presentation, Brian Josephson demonstrates the pathology of disbelief in different scientific communities. Such disbelief has hit Parapsychological research particularly hard and has deemed it 'antiscientific'.
At the recently held conference The Science of Consciousness 2019 in Interlaken, Switzerland, the Chair of the Galileo Commission David Lorimer presented a poster in relation to the initiative.
In this presentation Alan Wallace takes a look at what makes up for an exceptional claim and exceptional evidence. After looking at different types of evidence, such as physical vs subjective evidence, Wallace concludes that 'in today's world, the notion that science is the sole arbiter of truth is highly questionable'.