Curator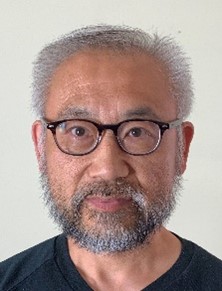 Dr Simon Duan is founder of Metacomputics Labs that researches a post materialism paradigm that unifies consciousness, mind and matter. The new paradigm is based on simulation hypothesis which describes the universe as processing output of computation. Metacomputics theoretical framework postulates that a nonphysical computer that is made by, of, with and from Consciousness exists in platonic realm that computes the universe. Further details on www.metacomputics.com
In collaboration with researchers around the world, Metacomputics is being applied to spiritual and personal development, innovative healing and healthcare practice, brain science and artificial intelligence.
Dr Duan came from China to the UK to study in the '80s. After receiving a PhD in Materials Science from Cambridge University, he worked for many years in research and development, technology commercialisation and management consultancy in both the UK and China. He has long-standing interests in paranormal research and was past vice president of Chinese parapsychology association.
About the working group
We now have an abundance of empirical data that all points towards the fallacy of the existing physicalism science, however the evidence has not been well accepted by the mainstream scientific community as either meaningful or conclusive. This is because without an underlying theory the empirical data cannot be fully interpreted and/or comprehended. No matter how big the database is, no coherent narrative can be presented in the absence of adequate theories.
It has become clear that shaft from materialism science paradigm to post materialism science paradigm requires not only empirical data, but also new theoretical development that significantly expand the physicalist science, or even replace it with radically different theories.
The proposed working group will facilitate the development of new models that adequately account for parapsychology phenomena and offers mechanism that underpins these phenomena.
The proposed work program will focus on cross fertilisation of different models being developed by members of SMN, GC and associated communities, including Bernard Carr, Rupert Sheldrake, Federico Faggin, Doug Matzke, Vasileios Basios, Simon Duan …… etc.
Regular workshop will be organised and participation of discuss and contributions from wider audience from community members will be encouraged.