Dr Athena Despoina Potari is Fellow at the Center for Hellenic Studies at Harvard University and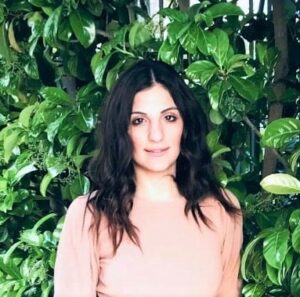 Lecturer at the University of Toulouse (1 Capitole, Athens branch). She holds a PhD from the University of Oxford, specializing in Political Philosophy, and an MA in Political Theory (with distinction) from the London School of Economics and Political Science (LSE), specializing in Platonic Political Philosophy. In 2020, Dr Potari was awarded the prestigious Moutsopoulos Philosophy Prize of the Academy of Athens
for her treatise on Aristotle's notion of dunamis. She has previously taught at the University of Oxford, the University of Patras, University of Athens, and the Hellenic School of National Defense. In between her academic studies, she also worked as researcher in the House of Commons, UK, and the Hellenic Parliament. Her interests lie at the intersection between Ancient Greek Philosophy, Epistemology and
Consciousness, with a strong interest in interdisciplinary study. Since 2012, her work focuses on Hellenism as a non-dual wisdom tradition which combines scientific reasoning with the experiential realization of Logos and Being as Eudaimonia. Her writing and teaching explores ways in which the Hellenic tradition can be re-read and creatively interpreted in ways that integrate theoretical knowledge with the practical, experiential approach to philosophy as a path of self-knowledge and well-being – ef zein. She is the founder of Ef Philosophein – a forum devoted to bringing the teachings of Hellenic Philosophy to the Hellenic community and the wider public in a way that makes them approachable, practical and applicable in people's everyday lives.