 Expanding the Scope of Science
How it all started… David Lorimer introduces the Galileo Commission Report

GALILEO COMMISSION REMIT
The world today is dominated by science and by its underlying assumptions, which are seldom explicitly articulated. The Galileo Commission's remit is to open public discourse and to find ways to expand science so that it can accommodate and explore important human experiences and questions that science, in its present form, is unable to integrate.
Following widespread consultation with 90 advisers representing 30 universities worldwide, we have published the Galileo Commission Report, written by Prof  Dr Harald Walach and entitled Beyond a Materialist Worldview – Towards an Expanded Science.  The report has been widely endorsed as a groundbreaking document and we encourage you to read it for yourself and spread the word among your professional network.  Summaries  of the argument are available in a number of languages.
Re-enchanting the Academy – Angela Voss & Simon Wilson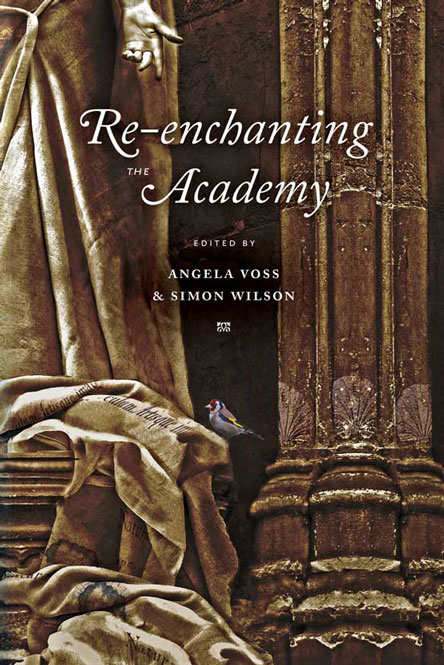 In this book, sixteen authors encourage the modern academy to remember that portals to enchantment can be found in its hallowed halls, and indeed must be found, if education is to nourish and inspire both heart and mind, if it is to lead future generations of students out of the cave of policy-led bureaucratisation and financially-led consumerism into the creative freedom of their own souls.
Advice to my Younger Self
Some of Galileo Commission
advisers
were asked to consider any advice they might give to their younger selves, knowing what they know now. These are their answers… born of wisdom, shared with love.
What can near death experiences teach us about our consciousness and universal connectedness? Dr. Eben Alexander, academic neurosurgeon and NYT bestselling author was given a 2% chance of survival during his 7 day coma from bacterial meningitis - but he fought for his life and miraculously came back to tell what happened when he was in that other realm. He shares what he learned in his NDE about our shared sense of oneness, how we can live beyond the 3D while we're in this physical world, what happens when we pass into the afterlife, how to separate from the ego voice in your head and how we can tap into our ability to heal, our wholeness, and our higher soul.
Subscribe