 Expanding the Scope of Science
Announcing: Galileo Commission Student Essay Prize 2021
We are pleased to announce the Galileo Commission Essay Prize for 2021.
Essays should address evidence and arguments relating to consciousness beyond the brain and should be between 2,000 and 3,000 words, submitted as a word document.
We welcome submissions from undergraduates under the age of 23. Closing date for essay submission is midnight BST on September 15, 2021.
First prize: £500
Second prize: £300
Third prizes: £100 each
How it all started… David Lorimer introduces the Galileo Commission Report

GALILEO COMMISSION REMIT
The world today is dominated by science and by its underlying assumptions, which are seldom explicitly articulated. The Galileo Commission's remit is to open public discourse and to find ways to expand science so that it can accommodate and explore important human experiences and questions that science, in its present form, is unable to integrate.
Following widespread consultation with 90 advisers representing 30 universities worldwide, we have published the Galileo Commission Report, written by Prof  Dr Harald Walach and entitled Beyond a Materialist Worldview – Towards an Expanded Science.  The report has been widely endorsed as a groundbreaking document and we encourage you to read it for yourself and spread the word among your professional network.  Summaries  of the argument are available in a number of languages.
An End to Upside Down Thinking – Mark Gober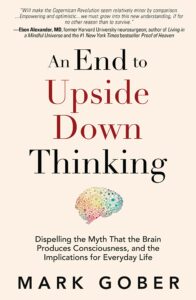 What drives all of your life's priorities, values, and decisions? In the sequel to An End to Upside Down Thinking, Mark Gober builds a science-based worldview from which we can create a compass for living. In stark contrast to his prior belief system, Gober explains why life is actually full of meaning. From this perspective, he lays out how we might approach life accordingly, along with the well-traveled "awakening" path that we're likely to encounter. At this pivotal juncture in human history, approaching life in a new way is the antidote that our civilization desperately needs.
Rupert Sheldrake – Questions for Materialists: Part 1
Galileo Commission adviser
Rupert Sheldrake
asks: Is the mechanistic worldview a testable scientific theory, or a metaphor? If it is a metaphor, why is the machine metaphor better in every respect than the organism metaphor?
Marjorie Woollacott, Ph.D., is an Emeritus Professor and prior chair of the Dept. of Human Physiology, and member of the Institute of Neuroscience, at the University of Oregon. She has published more than 200 scientific articles and written or co-edited eight books. Her latest book, Infinite Awareness (2015) (winner of eight awards, including the 2017 Parapsychological Association Book Award, Eric Hoffer Book Award and the Nautilus Book Award) pairs Woollacott's research as a neuroscientist with her self-revelations about the mind's spiritual power.
Subscribe