 Expanding the Scope of Science
How it all started… David Lorimer introduces the Galileo Commission Report

GALILEO COMMISSION REMIT
The world today is dominated by science and by its underlying assumptions, which are seldom explicitly articulated. The Galileo Commission's remit is to open public discourse and to find ways to expand science so that it can accommodate and explore important human experiences and questions that science, in its present form, is unable to integrate.
Following widespread consultation with 90 advisers representing 30 universities worldwide, we have published the Galileo Commission Report, written by Prof  Dr Harald Walach and entitled Beyond a Materialist Worldview – Towards an Expanded Science.  The report has been widely endorsed as a groundbreaking document and we encourage you to read it for yourself and spread the word among your professional network.  Summaries  of the argument are available in a number of languages.
The Feeling of Life Itself: Why Consciousness is Widespread but Can't be Computer – Christof Koch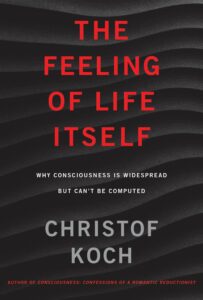 An argument that consciousness, more widespread than previously assumed, is the feeling of being alive, not a type of computation or a clever hack.
In The Feeling of Life Itself, Christof Koch offers a straightforward definition of consciousness as any subjective experience, from the most mundane to the most exalted—the feeling of being alive.
Steven Minett reviews the book here.
'Advice to my Younger Self' – by Galileo Commission and Imaginal Inspirations
The history of science is peppered with "heretics." Galileo is a classic example, as Maddox pointed out, apparently blind to the irony. The physicist David Bohm–who was sympathetic to Sheldrake's proposal–is another: the man Einstein called his "spiritual son," and whose ideas so perturbed Robert Oppenheimer, the "father of the atomic bomb," that he remarked "if we cannot disprove Bohm, then we must agree to ignore him". A recent case is the astronomer Avi Loeb, a professor of science at Harvard, whose openness to entertaining evidence of extraterrestrial intelligent life has become a subject of bad‐tempered dispute. Some heretics turn out to be right, others do not. The jury is still out on Sheldrake, Bohm and Loeb.
Subscribe