This model of programming is followed by a biological cell and the cell shows us the direction for the future of AI.
Three unsolved problems in deep physics are uncertainty, symmetry-breaking, and dark energy. This paper develops the connecting thread between three unsolved problems of physics, three signs of life at the subtle level, and etiopathogenesis of three common psychiatric disorders from the evidence available in cell biology.
We are heading towards a new science of information, the science of life, multiversal immersive neuroscience, depth psychology, deep ecology, life-primed physics, and consciousness-primed biology with an entirely new Worldview that simultaneously accommodates the science, humanity, and the spirit.
Tao is the Source of everyone and everything. Tao Science is the science of the Source and creation. It is science that tells us what everyone and everything are made of, how everyone and everything are created, how everyone and everything interact, and much more. Step into the universe of Tao Science. Tao Science is more than a theory. It is a practice. It is the way of life. You will never step back.
The book gives a popular description of the cosmogenesis as viewed by the modern science, but with a teleological twist putting homo sapiens into a cosmic perspective. The appearance of human species is considered as a final step in a long succession of events from the Big Bang to present times. Starting from a structureless state of the newborn Universe the cosmogenesis then goes through the succession of aeons ("days") characterized by increased complexity of the emergent structures culminating in the appearance of the most complex physical objects presently known—human brains. Each "day" prepares a ground for the next breakthrough in complexity. It is demonstrated that appearance of ever more complex structures cannot be taken for granted, but is highly conditional on a very special structure of the laws of physics.
"The Full Extent by Richard Botelho is academically impeccable in its presentation, organization, summarization, and attributions to historical predecessors….a groundbreaking and profoundly intelligent work."
These studies and experiments spread across many disciplines, using different protocols, are often dismissed by physicalists who find the very idea of nonlocal consciousness, to quote American psychologists and physicalists James Alcock and Arthur Reber, to be "impossible." And yet this position, when the research is closely examined, is seen as a statement of ideology or belief, not a statement of science.
Our present contribution to the consciousness-related dialogue currently running in the "Waking Times" periodical has been triggered by Brandon West's thrilling, recently published paper (Jan. 9, 2015), "The Nature of Mind and the Holographic Brain".
In summary, arguments at all four levels analysed here point in the same direction: vaccine passports and mandates must be dropped immediately by any country or state that has adopted them. Vaccines have protected the elderly and vulnerable from COVID-19 since being rolled out, but that does not by any means equate to becoming a requirement for participation in society and the economy. Liberal democracies must trust the foundational principles of informed consent, bodily autonomy and equality of opportunity. We must respect those who draw different conclusions from what remains an inconclusive situation in relation to vaccine side-effects and benefits. The story is still unfolding.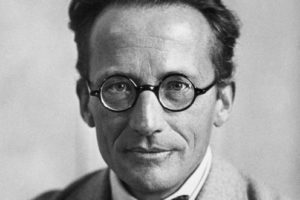 I am very astonished that the scientific picture of the real world around me is very deficient. It gives us a lot of factual information, puts all of our experience in a magnificently consistent order, but it is ghastly silent about all and sundry that is really near to our heart that really matters to us. It cannot tell us a word about red and blue, bitter and sweet, physical pain and physical delight; it knows nothing of beautiful and ugly, good or bad, God and eternity. Science sometimes pretends to answer questions in these domains but the answers are very often so silly that we are not inclined to take them seriously.
Reality is what we take to be true. What we take to be true is what we believe. What we believe is based upon our perceptions. What we perceive depends upon what we look for. What we look for depends on what we think. What we think depends on what we perceive. What we perceive determines what we believe. What we believe determines what we take to be true. What we take to be true is our reality.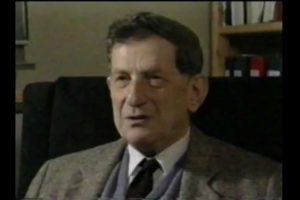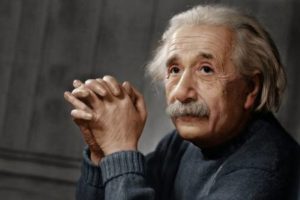 Knowledge of the historic and philosophical background gives that kind of independence from prejudices of his generation from which most scientists are suffering. This independence created by philosophical insight is—in my opinion— the mark of distinction between a mere artisan or specialist and a real seeker after truth.
Click on any event to view the recordings as well as event details
September 2023
August 2023
July 2023
June 2023
May 2023
April 2023
March 2023
February 2023
January 2023
December 2022
November 2022
October 2022
September 2022
August 2022
July 2022
June 2022
April 2022
March 2022
February 2022
January 2022