I propose such a complementarist dual aspect model of consciousness and brain, or mind and matter. This then also entails a different epistemology. For if consciousness is coprimary with matter, then we can also use a deeper exploration of consciousness as happens in contemplative practice to reach an understanding of the deep structure of the world, for instance in mathematical or theoretical intuition, and perhaps also in other areas such as in ethics. This would entail a kind of contemplative science that would also complement our current experiential mode that is exclusively directed to the outside aspect of our world. Such an epistemology might help us with various issues, such as good theoretical and other intuitions.
However, my own assessment was that Sheldrake's staunchest supporters and detractors were both wrong: Sheldrake's view of formative causation was neither viable nor as radical as it seemed. But it wasn't crazy either; in fact, Sheldrake's proposal revealed considerable intelligence, insight, and originality. Nevertheless, it was seriously flawed, and to my surprise I found it to be flawed for the same reasons as the theories Sheldrake was concerned with rejecting.
Here is Roger Trigg at his most incisive and succinct as he returns to his examination of where the limits of the modern scientific enterprise might legitimately lie. He makes a clear and persuasive case for the validity of explanations in metaphysics, ethics, and theology, against both the reductive stance we have inherited (through various permutations) from positivism and the abnegation of universal truth claims of post-modernism.
This paper is in three parts. In this Part One, the randomness displayed by quantum objects is explored. The notion of quantumhood is then introduced. It refers to a kind of "wave wholeness" of elementary particles that, most significantly, turns out to be necessary to sustain nature's consistency. When this quantumhood is in danger of being lost, a wave collapse, or quantum jump, is in order.
Sounds crazy? The main thing to see is that the field of consciousness studies is in deep trouble and Kastrup's is actually one of the more plausible suggestions.
The following is taken from the author's forthcoming book How To Run A Planet: Global Governance for an Inclusive and Sustainable World. It is presented here as a contribution to the Galileo Commission debate on expanding the scope of science beyond a narrow materialism and naturalism.
When a star scientist dies, outsiders often tackle mainstream questions in the field by leveraging new ideas that arise in other domains.  
I asked some of the leading figures in the field of transpersonal psychology and empirical spirituality. Has the long-awaited paradigm shift not happened because of weak evidence, or institutional and psychological resistance?
Harold Walach, the author of the Report, has written an excellent exposition of the current distortions that have erased consciousness from mainstream science. I would respectfully suggest, however, that the paradigm of scientific materialism does not only erase consciousness, it also erases, ignores or forgets about language, meaning and mind.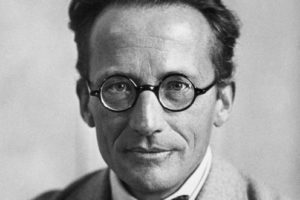 I am very astonished that the scientific picture of the real world around me is very deficient. It gives us a lot of factual information, puts all of our experience in a magnificently consistent order, but it is ghastly silent about all and sundry that is really near to our heart that really matters to us. It cannot tell us a word about red and blue, bitter and sweet, physical pain and physical delight; it knows nothing of beautiful and ugly, good or bad, God and eternity. Science sometimes pretends to answer questions in these domains but the answers are very often so silly that we are not inclined to take them seriously.
Reality is what we take to be true. What we take to be true is what we believe. What we believe is based upon our perceptions. What we perceive depends upon what we look for. What we look for depends on what we think. What we think depends on what we perceive. What we perceive determines what we believe. What we believe determines what we take to be true. What we take to be true is our reality.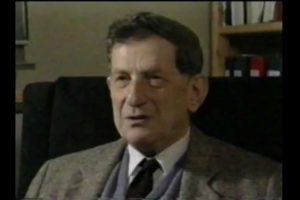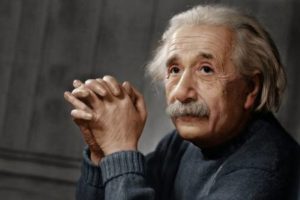 Knowledge of the historic and philosophical background gives that kind of independence from prejudices of his generation from which most scientists are suffering. This independence created by philosophical insight is—in my opinion— the mark of distinction between a mere artisan or specialist and a real seeker after truth.