This paper describes various examples of blatant attempts to suppress and censor parapsychology research and those who are doing it. The examples include raising false accusations, barring access to journals, suppressing papers and data, and ostracizing and persecuting scientists interested in the topic. The intensity of fear and vituperation caused by parapsychology research is disproportionate even to the possibility that the psi hypothesis could be completely wrong, so I speculate on the psychological reasons that may give rise to it.
The book gives a popular description of the cosmogenesis as viewed by the modern science, but with a teleological twist putting homo sapiens into a cosmic perspective. The appearance of human species is considered as a final step in a long succession of events from the Big Bang to present times. Starting from a structureless state of the newborn Universe the cosmogenesis then goes through the succession of aeons ("days") characterized by increased complexity of the emergent structures culminating in the appearance of the most complex physical objects presently known—human brains. Each "day" prepares a ground for the next breakthrough in complexity. It is demonstrated that appearance of ever more complex structures cannot be taken for granted, but is highly conditional on a very special structure of the laws of physics.
Here is Roger Trigg at his most incisive and succinct as he returns to his examination of where the limits of the modern scientific enterprise might legitimately lie. He makes a clear and persuasive case for the validity of explanations in metaphysics, ethics, and theology, against both the reductive stance we have inherited (through various permutations) from positivism and the abnegation of universal truth claims of post-modernism.
Atheists used to believe that with the spread of secular education, religion would fade away and science reign supreme. But this has not happened. Breaking the Spell is part of a wave of new books by militant atheists who feel threatened by the power of religion.
We arrive at a conclusion that science is a path to self-knowledge and that 'Science and Spirit are a necessary unity.' At the time of writing, people are coming together to meditate whereby we create a field 'raising the symmetry of space' and creating an atmosphere that is coherent and palpable in sacred places. In the case of advanced saints and sages like Padre Pio, this may even result in the physical body becoming incorruptible, somehow transforming the very matter normally subject to entropic decay. All this gives pause for thought, while the book as a whole points way beyond our current conceptual limits.
In elucidating these topics, Rao has exhibited a commendable intellectual courage in the face of academic pressure to dismiss or ignore parapsychology. He identifies the limitations of scientific materialism with respect to both parapsychology and spirituality.
10 years in the making, this tour de force is a critical examination of scientific theories and evidence - systematic observation or experiment - about the origin and evolution of matter, life, consciousness and humankind. As such, it could scarcely be more ambitious, but the result is a triumph of detailed conceptual analysis covering the fields of fundamental cosmology, physics, biology and the evolution of philosophical and religious ideas.
It is still the reigning paradigm in science that consciousness can be reduced to the operations of the brain. Graham Martin sets out a powerful case against this dogma: one wishes that most of the contributors to the Journal of Consciousness Studies could be made to read it.
In this Part Two of what is now a four-part article, the main focus is on quantum entanglement – a strange feature of which we have only the wispiest grasp. It will be argued that nature flatly needs it, on grounds of consistency. The notion of holomatter will also be introduced. It will be shown that this "super-matter" sheds new light on the quantum world, one that makes it less… befuddling. When I felt it was necessary, I took the liberty to coin a few words. Their definitions are given in the Appendix 2A. Also, many footnotes are added to the text. Nearly all of them can be ignored with no adverse effect on the global comprehension.
Consciousness is often considered as the prerogative of human beings, and as more or less synonymous with reflective and emotional intelligence, associated with a perception of oneself and the reality of the external world. But given the emergence of consciousness from life, is it not more reasonable to admit that it can take on a more nuanced meaning than a simple "all or nothing" alternative: conscious or non-conscious. It is therefore important to define very precisely the meaning in which this word will be used here to differentiate it from the notions of intelligence, thought, perception, morality, or feeling.
Sounds crazy? The main thing to see is that the field of consciousness studies is in deep trouble and Kastrup's is actually one of the more plausible suggestions.
Featuring the work of one of our professional affiliates, Lorna Green, on the topic of consciousness. Here you will find an abstract and introduction to her work.
Featuring the work of one of our professional affiliates, Lorna Green, on the topic of consciousness. Here you will find part I of her collected works.
Featuring the work of one of our professional affiliates, Lorna Green, on the topic of consciousness. Here you will find part II of her collected works.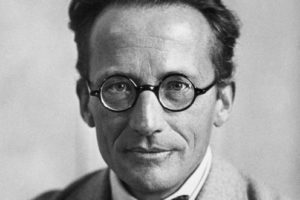 I am very astonished that the scientific picture of the real world around me is very deficient. It gives us a lot of factual information, puts all of our experience in a magnificently consistent order, but it is ghastly silent about all and sundry that is really near to our heart that really matters to us. It cannot tell us a word about red and blue, bitter and sweet, physical pain and physical delight; it knows nothing of beautiful and ugly, good or bad, God and eternity. Science sometimes pretends to answer questions in these domains but the answers are very often so silly that we are not inclined to take them seriously.
Reality is what we take to be true. What we take to be true is what we believe. What we believe is based upon our perceptions. What we perceive depends upon what we look for. What we look for depends on what we think. What we think depends on what we perceive. What we perceive determines what we believe. What we believe determines what we take to be true. What we take to be true is our reality.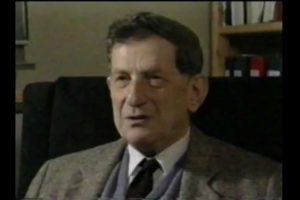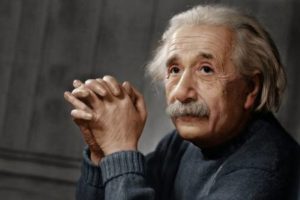 Knowledge of the historic and philosophical background gives that kind of independence from prejudices of his generation from which most scientists are suffering. This independence created by philosophical insight is—in my opinion— the mark of distinction between a mere artisan or specialist and a real seeker after truth.