Professor Carl Becker received his MA in Comparative (East-West) Philosophy at the East-West Center of the University of Hawaii in 1973 and his PhD from the University of Hawaii in 1981. He has taught Asian Philosophy at Southern Illinois University, Asian Studies at the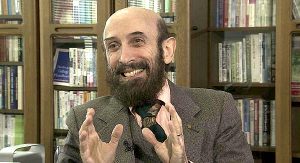 U.H. Department of Education, and Comparative Thought at National Universities in Osaka, Tsukuba, and Kyoto. In 1986 he received the SIETAR Award for Contributing to Cross-Cultural Understanding, and in 1992 an Honorary Doctor of Letters from Bombay International U. for his work in comparative studies of death and dying. He became the first American to be fully tenured and promoted as a civil servant within the Japanese national university system. Since becoming a professor in Japan, he has periodically given guest lectures at the UH Department of Philosophy, the East-West Philosophers' Conference, Honolulu's Buddhist Study Center and Buddhist temples in Hawaii and Japan, and hosts exchanges between educators in Hawaii and Japan. He has participated in projects of Japan's Ministry of Science and Technology and Ministry of Education, and is consulted frequently by the news media on medical ethics in Japan.
Professor Becker is Specially Appointed Professor of the Policy Science Unit of Kyoto University, located within the School of Medicine, where his research has focused on medical ethics at the end of life, and psycho-social support for terminal patients. He is a director of the Japan Society for Medicine and Philosophy, the Japan Society for Spiritual Care, the Japan Vihara and Buddhist Nursing Society, the Japan Society for Mind-Body Science, the Society for Biothanatology, the Society for the History of Medicine, and the Japan Religious Studies Association.  He serves on the editorial board of the Journals of Near-Death Studies and Mortality. He is also a member of the International Work Group on Death, Dying and Bereavement.