Jennifer Kim Penberthy
, Ph.D., ABPP is the Chester F. Carlson Professor of Psychiatry and Neurobehavioral Sciences at the University of Virginia School of Medicine, where conducts research, teaches, and provides clinical care and supervision. Dr. Penberthy provides clinical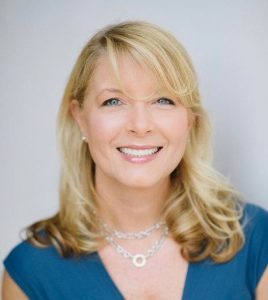 treatment to patients in Psychiatry and the Emily Couric Clinical Cancer Center and also works with the Be Wise program to mentor physicians and health care workers at UVA and nationally who are suffering from stress injuries or trauma. She is a member of the Division of Perceptual Studies within the Department of Psychiatry & Neurobehavioral Sciences and the Director for Research at the UVA Contemplative Sciences Center. She is a member of the UVA Academy of Distinguished Educators, the UVA Leadership in Academic Matters Program, and is a Fellow of Humanism in Medicine at the University of Virginia. She is Co-Director of the Effective Communication and Coping Skills for Physicians and Physician Clinical Evaluation Programs at UVA and is on the UVA School of Medicine Diversity Consortium and is chair of APA Division Society of Clinical Psychology Diversity Committee.
Dr. Penberthy is Board Certified in Clinical Psychology, a Fellow of the Society of Clinical Psychology, a member of the American Psychological Association Continuing Education Committee and a fellow in the American Psychological Association Leadership Institute for Women in Psychology. She is the president of the International Cognitive Behavioral Analysis System of Psychotherapy (CBASP) Society and a founding member of the CBASP Training Program. She has published extensively regarding the negative impact of stress, including persistent depression, trauma, substance abuse disorders, and anxiety. She lectures internationally about the effectiveness of psychotherapy and mindfulness-based interventions as well as the impact of effective interpersonal communication skills on the outcomes of psychotherapy. She is interested in the positive impact of coping and mindfulness-based skills training upon human potential and healing.
Dr Penberthy's most recent book, co-authored with her daughter Morgan, is Living Mindfully Across the Lifespan: An Intergenerational Guide and provides user-friendly, empirically supported information about and answers to some of the most frequently encountered questions and dilemmas of human living, interactions, and emotions.