Larry Culliford is a psychiatrist living in Sussex, UK. Responding to the question, 'What is mental health?' he recognized early the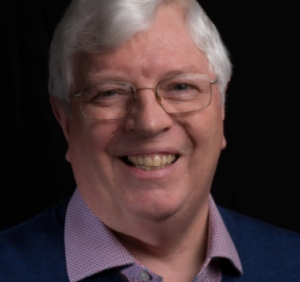 importance of a spiritual dimension in human psychology. In the 1980's, he developed a new, holistic theory of emotion and personal growth that became the basis for his helpful ideas about happiness.
Larry's Mission Statement:
My passion is to help people better understand themselves, and each other.
What lifts my heart is human kindness. As people we are of one kind. Whenever I observe examples of compassion, generosity, restraint and forgiveness, I feel genuinely moved and enriched.
I also love watching people grow – grow in knowledge, in sensitivity, in kindness, in contentment, in joy, in wisdom and in love – especially if I may have helped.
Biography
Larry was born on St Patrick's Day, 17th March, 1950, in Walton on Thames, Surrey, UK. He was baptised as an infant in St Mary's Anglican Church and confirmed by the Bishop of Guildford when a pupil at Cranleigh School in 1964.
Although following genuinely vocational impulses, his links with formal religion waned considerably by the time he was studying medicine at St Catharine's College, Cambridge and Guy's Hospital in London from 1968 onwards. He gained an MA degree in 'Medical Sciences', and qualified MB, BChir (Bachelor of Medicine, Bachelor of Surgery) in 1975.
A period of travel followed, to New Zealand for a year in 1975, and then to Australia for a further six years. Larry spent time as a locum GP in Tasmania, Western Australia and Sydney, New South Wales, before settling for four years in Adelaide, South Australia, to further his training in psychiatry begun earlier in Christchurch, New Zealand.
Completing psychiatry training in England, qualifying as a Member of the Royal College of Psychiatrists (MRCPsych)on 1st January 1984, Larry joined the prestigious Department of Psychiatry at St George's Hospital Medical School in London under Professor Arthur Crisp in the same year. He was appointed to the post of NHS Consultant in General and Community Psychiatry in Brighton, Sussex, in 1988. He transferred to Rehabilitation Psychiatry, with responsibility for people with long-term, serious and disabling psychiatric disorders (commonly schizophrenia) who had been resettled from large mental hospitals when they closed, or who were already living in the urban area of Brighton and Hove.
Larry retired from the NHS in 2007 to pursue a career writing and lecturing, and to try and improve his golf!