R. Prof. Dott. Dr. Dr. Dr. Roland Benedikter
is Research Professor of Multidisciplinary Political Analysis in residence at the Willy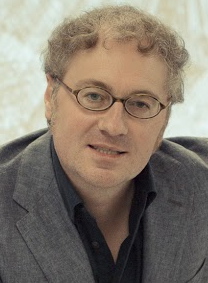 Brandt Center of the University of Wroclaw/Breslau, Co-Head of the Center for Advanced Studies of Eurac Research Bozen-Bolzano, Autonomous Province of South Tyrol, Northern Italy, Senior Research Scholar at the Council on Hemispheric Affairs Washington DC and Affiliate Scholar of the Institute for Ethics and Emerging Technologies Hartford, CT.
Dr. Benedikter holds two doctorates from the Free University of Berlin and one from the University of Innsbruck. He is also a Trustee of the Toynbee Prize Foundation in Boston and has authored more than 300 publications which have been translated into 12 languages, writing for Foreign Affairs, Harvard International Review (where he is member of the Advisory Board), Global Policy, The National Interest, European Foreign Affairs Review, New Global Studies, and Challenge: The Magazine of Economic Affairs.
He is a frequent commentator for the Italian national broadcast RAI – Radiotelevisione Italiana and co-author of two Pentagon and U.S. Joint Chiefs of Staff White Papers on the ethics of technology (February 2013 and April 2014) and of Ernst Ulrich von Weizsäcker's Limits of Privation (Report to the Club of Rome, 2003).