Dr. Moody is a bestselling author of twelve books, including Life after Life, Glimpses of Eternity and Reunions, which have sold millions of copies worldwide. He has also authored numerous academic and professional articles on near-death experiences and the relationship of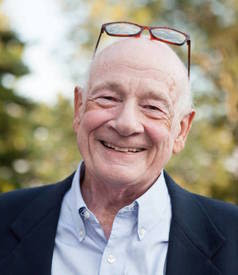 language to consciousness. Dr. Moody continues to draw enormous public interest with his ground-breaking works on the near-death experience and other transpersonal aspects of grief and the dying process.
Award-Winning Author Raymond Moody received the World Humanitarian Award in Denmark. He was also honored with a bronze medal in the Human Relations category at the New York Film Festival for the movie version of Life After Life. Researcher
M.D. from the Medical College of Georgia

Ph.D. in philosophy from the University of Virginia

M.A. in philosophy from the University of Virginia

B.A. with Honors in philosophy from the University of Virginia
Raymond Moody's theuniversityofheaven.com
Dynamic Lecturer Dr. Moody offers a variety of lecture/workshop presentations on the topics of: life after life experience, near-death experiences, death with dignity, life after loss, surviving grief & finding hope, visionary encounters with departed loved ones, the healing power of humor, the loss of children, language and consciousness, and catastrophic tragedy causing collective grief.
Expert Trainer and Instructor Dr. Moody trains hospice workers, clergy, psychologists, nurses, doctors, and other medical professionals on matters of grief recovery and dying.
Featured Expert in the Media Dr. Moody has appeared on hundreds of local and nationally syndicated programs such as MSNBC's Grief Recovery, NBC Today, ABC's Turning Point, Oprah, Coast to Coast AM and other popular talk shows on television and radio.