This change is coming, and I think we should start thinking about this: What will science be like when consciousness becomes a regularly considered aspect in the design of experimental protocols, and how will it affect emerging technologies?
How our human world can exist and best flourish even though it is embedded in the physical universe.
However, my own assessment was that Sheldrake's staunchest supporters and detractors were both wrong: Sheldrake's view of formative causation was neither viable nor as radical as it seemed. But it wasn't crazy either; in fact, Sheldrake's proposal revealed considerable intelligence, insight, and originality. Nevertheless, it was seriously flawed, and to my surprise I found it to be flawed for the same reasons as the theories Sheldrake was concerned with rejecting.
Recent evidence for significant quantum coherence in warm biological systems, scale-free dynamics and end-of-life brain activity support the notion of a quantum basis for consciousness which could conceivably exist independent of biology in various scalar planes in spacetime geometry. Sir Roger Penrose does not necessarily endorse such proposals which relate to his ideas in physics. Based on Orch OR, we offer a scientific hypothesis for a 'quantum soul'.
If my students could share one message with teachers of contemplative studies, I think it would be this.  If you are an educator who is doing a form of spiritual practice that has the capacity to activate deep levels of the unconscious, especially at the level of the collective psyche, you can expect to stimulate sympathetic resonances with at least some of your students.
Key term: 'Emptiness'. The Indian philosopher Nagarjuna ( 2nd century Current Era) is known in the history of Buddhism mainly by his keyword 'sunyata'.
Do we really need another 'turn' in academia and the study of religion? After all, it seems that when one or another turn has been proposed - whether linguistic, interpretive, narrative, pragmatic, or postcolonial - scholars often presented it as a kind of epistemic rupture with the past, a revolutionary paradigmatic shift that would drastically change the way the phenomena studied in their disciplines are to be approached.
Here is Roger Trigg at his most incisive and succinct as he returns to his examination of where the limits of the modern scientific enterprise might legitimately lie. He makes a clear and persuasive case for the validity of explanations in metaphysics, ethics, and theology, against both the reductive stance we have inherited (through various permutations) from positivism and the abnegation of universal truth claims of post-modernism.
Atheists used to believe that with the spread of secular education, religion would fade away and science reign supreme. But this has not happened. Breaking the Spell is part of a wave of new books by militant atheists who feel threatened by the power of religion.
In elucidating these topics, Rao has exhibited a commendable intellectual courage in the face of academic pressure to dismiss or ignore parapsychology. He identifies the limitations of scientific materialism with respect to both parapsychology and spirituality.
10 years in the making, this tour de force is a critical examination of scientific theories and evidence - systematic observation or experiment - about the origin and evolution of matter, life, consciousness and humankind. As such, it could scarcely be more ambitious, but the result is a triumph of detailed conceptual analysis covering the fields of fundamental cosmology, physics, biology and the evolution of philosophical and religious ideas.
It is still the reigning paradigm in science that consciousness can be reduced to the operations of the brain. Graham Martin sets out a powerful case against this dogma: one wishes that most of the contributors to the Journal of Consciousness Studies could be made to read it.
This extraordinary story joins the likes of Proof of Heaven by Dr Eben Alexander and Dying to be Me by Anita Moorjani as a classic of recent NDE literature and with the same essential message of healing, love and wisdom. It is as if the spiritual world is trying to wake us up to the wider and deeper context of life, as the title of this book suggests.
This paper is in three parts. In this Part One, the randomness displayed by quantum objects is explored. The notion of quantumhood is then introduced. It refers to a kind of "wave wholeness" of elementary particles that, most significantly, turns out to be necessary to sustain nature's consistency. When this quantumhood is in danger of being lost, a wave collapse, or quantum jump, is in order.
Sounds crazy? The main thing to see is that the field of consciousness studies is in deep trouble and Kastrup's is actually one of the more plausible suggestions.
The following is taken from the author's forthcoming book How To Run A Planet: Global Governance for an Inclusive and Sustainable World. It is presented here as a contribution to the Galileo Commission debate on expanding the scope of science beyond a narrow materialism and naturalism.
When a star scientist dies, outsiders often tackle mainstream questions in the field by leveraging new ideas that arise in other domains.  
I asked some of the leading figures in the field of transpersonal psychology and empirical spirituality. Has the long-awaited paradigm shift not happened because of weak evidence, or institutional and psychological resistance?
Harold Walach, the author of the Report, has written an excellent exposition of the current distortions that have erased consciousness from mainstream science. I would respectfully suggest, however, that the paradigm of scientific materialism does not only erase consciousness, it also erases, ignores or forgets about language, meaning and mind.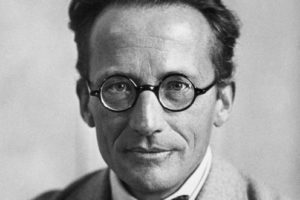 I am very astonished that the scientific picture of the real world around me is very deficient. It gives us a lot of factual information, puts all of our experience in a magnificently consistent order, but it is ghastly silent about all and sundry that is really near to our heart that really matters to us. It cannot tell us a word about red and blue, bitter and sweet, physical pain and physical delight; it knows nothing of beautiful and ugly, good or bad, God and eternity. Science sometimes pretends to answer questions in these domains but the answers are very often so silly that we are not inclined to take them seriously.
Reality is what we take to be true. What we take to be true is what we believe. What we believe is based upon our perceptions. What we perceive depends upon what we look for. What we look for depends on what we think. What we think depends on what we perceive. What we perceive determines what we believe. What we believe determines what we take to be true. What we take to be true is our reality.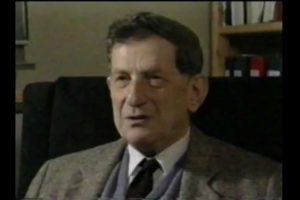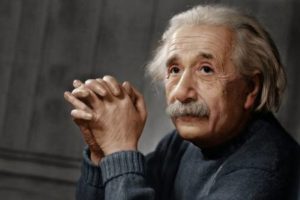 Knowledge of the historic and philosophical background gives that kind of independence from prejudices of his generation from which most scientists are suffering. This independence created by philosophical insight is—in my opinion— the mark of distinction between a mere artisan or specialist and a real seeker after truth.